Richard E. "Dick" French, Jr. – President and CEO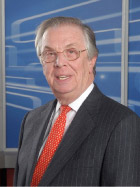 Richard E. French, Jr. is the President of the Regional News Network (RNN).
Prior to starting RNN he was the CEO of SGI Graphics – a design and printing firm that produced annual and quarterly reports for Fortune 100 clients.
Richard formerly served as Chairman of the Board of Trustees of Mercy College and formerly chaired its Executive Committee. He also formerly served as Chairman of the Board of Directors of the Franklin and Eleanor Roosevelt Institute.
He resides with his wife, Cristina, in Harrison, New York. Their three children, Richard III, Christian and Mark are all involved in the communications business.
Richard French III – President of News and Programming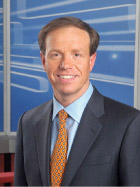 Richard French III oversees the RNN news division, and is responsible for all facets of planning, assignment, acquisition, production and delivery for the 24-hour news channels. In addition, he supervises the public affairs, talk and entertainment programming.
Richard also hosts the nightly public affairs program, "Richard French Live." The Emmy Award-winning program is a forum that counts politicians, pundits and personalities as contributors ranging from President Obama to the biggest newsmakers from the national to regional level. A multiple Emmy and state broadcaster awardee, Richard came to broadcasting from the world of politics. Richard has been at RNN since its inception.
Christian J. French – Chief Operating Officer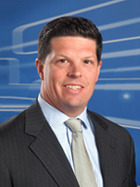 Christian J. French is the Chief Operating Officer of RNN and WRNN-TV and has been involved for 17 years in the acquisition, daily operation, management, and expansion of the RNN properties.
In addition, Christian serves as the Chairman of the Board of Hudson Link, a privately funded non-profit organization that provides college-level education to students in four prisons in New York State including Sing Sing, Fishkill, Taconic and Sullivan Correctional facilities.
Christian is a graduate of the 2006 class of Rockefeller Fellows, a program established within the Partnership of New York City for senior executives in the important areas of public, private, and non-profit initiatives, with the goal of shaping the future public needs of NYC.
Edward Van Saders – Chief Strategy Officer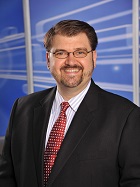 Edward Van Saders is the Chief Strategy Officer of WRNN. Prior to his current assignment, he served as the Chief Financial Officer at WRNN. He also held the position of CFO for AccuWeather as well as the digital entertainment brand Heavy.com and EcoMedia (now a part of CBS). Earlier in his career, Mr. Van Saders held the position of Director of Financial Planning and Analysis at NBC-Universal for the USA Network during and after the merger between Vivendi Universal Entertainment and NBC.
Prior to that, Mr. Van Saders held posts at Fox News Network beginning with its launch in 1996, overseeing international business, breaking news, and special events. His last assignment was Director of Finance for Network News Service (an ABC, CBS and Fox News Company). In this role, he was the business lead for this unprecedented start-up and was the key intermediary among the partner's business units.
Mr. Van Saders started his career as a Supervisor of Project Accounting at the Jim Henson Company in 1993. Edward graduated from Marymount Manhattan College.
DAVID SIFLINGER – CHIEF FINANCIAL OFFICER
Prior to his current assignment, David served as Vice President, Finance Director for Publicis LifeBrands Medicus, a healthcare advertising agency within Publicis Groupe a large global marketing agency. Prior to that, he served as Finance Director for Bartle Bogle Hegarty, a global advertising agency also within Publicis Groupe.
Previously, David worked within WPP Group another large global marketing agency, first as Regional Controller for its U.S. Specialist Communication agencies, then as COO & CFO for Einson Freeman, a sales promotion agency, and finally as Senior Partner, Director of Finance & Planning for Ogilvy North America, a large international advertising agency.
David is a CPA, and he started his career as an auditor within Arthur Andersen, a large public accounting firm, working his way up to Supervisory Senior.