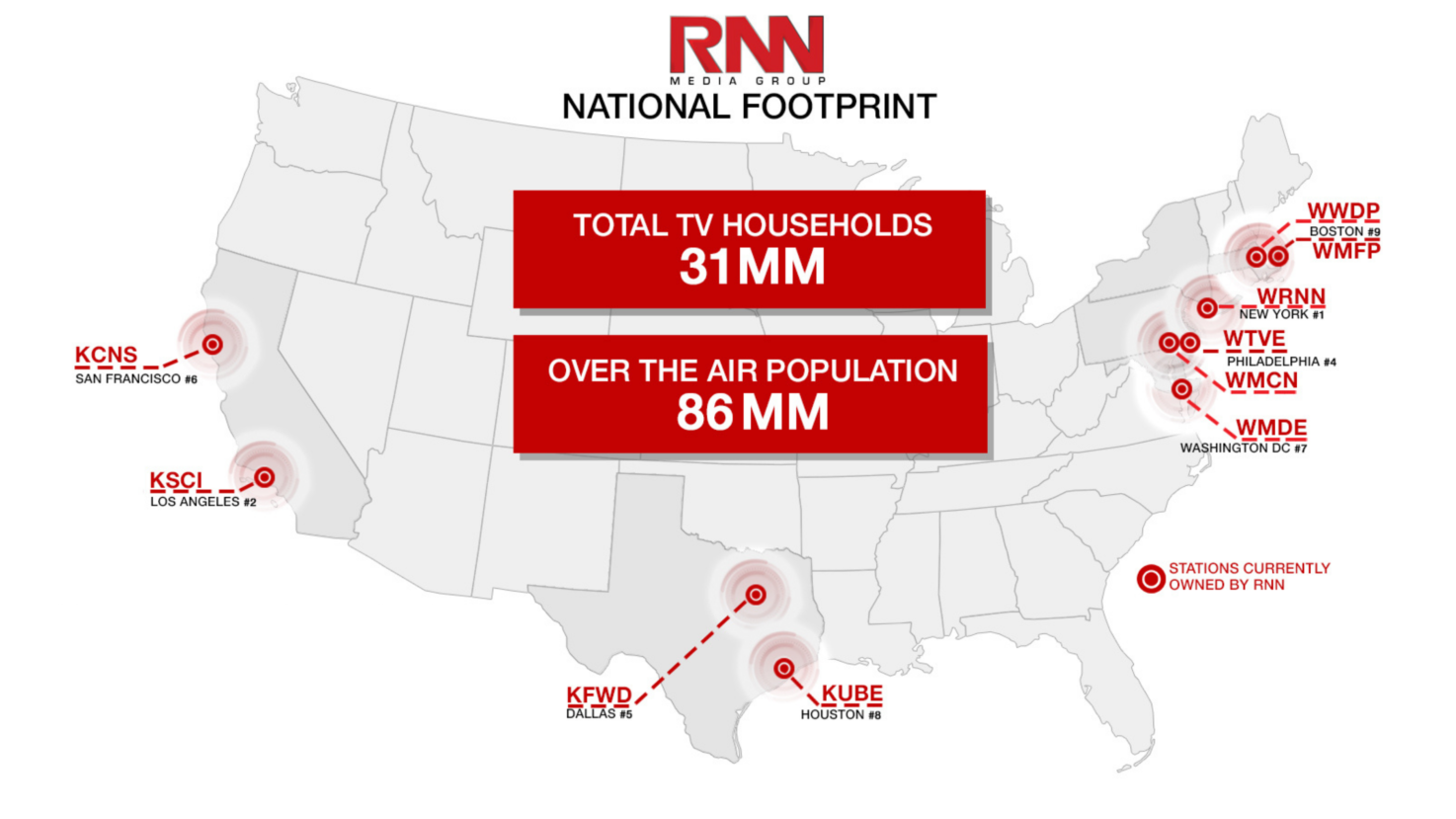 RNN is an entrepreneur-owned portfolio of independent broadcast assets and production/distribution capabilities located north of New York City. In 1993 RNN was established with a single broadcast station in New York's Hudson Valley, reaching less than 250,000 homes. Over the subsequent years, RNN has grown to cover the full NYC DMA and expanded with independent broadcast stations in Philadelphia, Washington, DC, and Boston.
RNN owns the largest group of independent broadcast stations in the United States covering more than 28% of households within eight of the top-ten DMAs. RNN's total reach will exceed 86MMover-the-air pops.


Operating with an experienced management team, RNN produces and delivers award winning hyper-local news, public affairs, and entertainment programming from an owned and operated facility in Rye Brook, NY. Commencing in 2008, RNN delivered an end-to-end hyper-local news product for the largest telecommunications company in the country. The white-labeled service included three 24-hour news channels and accompanying digital/web services.